Martin A. Apple
President Emeritus of the Council of Scientific Society Presidents (CSSP)
Dr. Martin A. Apple is President Emeritus of the CSSP, an organization of presidents of approximately sixty scientific federations and societies. CSSP promotes "wise science policy in support of science and science education" and functions as a national science leadership development and emerging science issues center. Previously, Dr. Apple served as Chairman of the Board of Visitors of the University of Maryland Biotechnology Institute; Chairman of the American Institute of Chemists; and Chairman of the multi-campus University of California Northern California Cancer Center, Multidisciplinary Drug Research Group. He was Managing Partner of LEADERS Strategic Planning; National Project Manager of Scope, Sequence & Coordination for school education reform; Chair of the Maryland VIP-16 Education Research Board; President of the International Plant Research Institute; Vice Chairman of the Board of the East-West Center Association, member of the executive committee of the National Agricultural Research, Education, Economics and Extension Board; director of Science-Watch, a science policy analysis project; and a member of the Governing Board of the National Economists Club, Washington D.C. In 2000, Dr. Apple was the co-chair of the first Gordon Conference on the Frontiers of Science on the topic of Science and Technology Policy.
Dr. Apple, named by the Commonwealth Club of California as among California's 100 Leaders of Tomorrow, has received numerous awards, including Leadership Citation from the East-West Center Association Board of Governors, 1995 Leadership Award, and 2002 Support of Science Award from the Council of Scientific Society Presidents. He is a designated Fellow of the American College of Clinical Pharmacology, the American Institute of Chemists, and Phi Beta Kappa, where he also received the Distinguished Service Award. Apple has developed a number of innovations in biotechnology, pharmacology, and genetic engineering, and has authored and co-authored dozens of research, technical, and scientific publications, and six books.
Apple has an MSc from the University of Minnesota in Genetics and Microbiology and a PhD in Biochemistry from the University of California.
A great grandniece of Thomas Edison and his
second wife Mina Miller Edison, Sarah Miller Caldicott has been engaged in creativity and innovation throughout her life. Prompted by a family history of invention dating back five generations to the 1820's, Sarah began her 20-year career as a Marketing executive in the Fortune 500 with brand-driven firms such as Pepsico and Unilever.
For 12 years, Sarah spearheaded domestic and international rollouts of global brands including Cycle, Suave, and Degree as an International Marketing Director for Unilever's Helene Curtis subsidiary. Desiring to pursue more entrepreneurial projects, in 1998 Sarah established StarWave Associates. StarWave is a strategic marketing and branding consultancy assisting CEO's and business owners in trans- forming the profitability of their brands.
Sarah's longstanding interest in innovation was nourished by her family's heritage of invention and innovation dating back to 1855, when Sarah's great, great grandfather – Lewis Miller – patented the Buckeye Mower & Reaper.
James Giordano
 James Giordano PhD, MPhil is Professor in the Departments of Neurology and Biochemistry, Chief of the Neuroethics Studies Program of the Pellegrino Center for Clinical Bioethics, and Co-director of the O'Neill-Pellegrino Program in Brain Science and Global Health Law and Policy at the Georgetown University Medical Center, Washington DC. He is a Task Leader and Senior Research Fellow of the European Union's Human Brain Project, working on neuroethical and regulatory issues in brain science; and serves as an appointed member of the US Department of Health and Human Services (HHS) Secretary's Advisory Council on Human Research Protections. Prof. Giordano was Senior Scientific Advisory Fellow to the Strategic Multilayer Assessment Branch of the Joint Staff of the Pentagon, and an appointed member of the Neuroethics, Legal and Social Issues Advisory Panel of the Defense Advanced Research Projects Agency (DARPA), working to assess medical and dual-use aspects of brain science. As well, he is Visiting Professor of Brain Science and Ethics at the Coburg University of Applied Sciences, Coburg, Germany, and was formerly JW Fulbright Professor of Neuroscience and Neuroethics at the Ludwig Maximilians University, Munich
A neuroscientist and neuroethicist with over 30 years' experience in basic and translational research upon mechanisms of chronic pain and other neurological and psychiatric disorders, his current work focuses upon neuroethical and policy issues arising in and from the use of advanced neurotechnologies in medicine, public life, and national security. He is the author of over 250 publications and 7 books in neuroscience and neuroethics, and 11 governmental whitepapers on bioscience, biotechnology and biosecurity, and is the Co-Editor in Chief of the journal Philosophy, Ethics and Humanities in Medicine, and Associate Editor of the Cambridge Quarterly of Health Care Ethics. Prof. Giordano was awarded a PhD in biological psychology from the City University of New York; was NIEHS post-doctoral fellow in neurotoxicology and neuropathology at the Johns Hopkins University; APA Visiting Fellow in advanced neuroimaging at Harvard Medical School/Massachusetts General Hospital; and completed post-graduate training in bioethics and health policy at the Neiswanger Institute of Loyola University, Chicago. In recognition of his work, he was elected to the European Academy of Science and Arts.
Nagy Hanna
 Senior Advisor and Former Head of Corporate Strategy at the World Bank
Dr. Nagy Hanna previously worked at the World Bank as Head of Corporate Strategy, with a focus at the nexus of business innovation, national strategy, digital economy, and globalization issues. Currently, he advises countries on developing policies, institutions, and capabilities for coordinating ICT for development and e-business diffusion. He is engaged in policy and strategy development for the e-Brazil program, as co-coordinator. He advises governments, the World Bank, international organizations and premier consulting firms on issues ranging from designing national to corporate programs for ICT-enabled innovation and entrepreneurship.
Dr. Hanna established forums for transforming government, led a world congress on e-leadership, acted as executive coach for CIOs, and authored a book on ICT governance and institutions, E-Transformation: Enabling New Development Strategies, covering 40 countries. He founded and chaired the World Bank's global community of practice on e-development and e-leadership. He is the designer of e-Sri Lanka, the first World Bank investment in support of comprehensive ICT-enabled development.
Dr. Hanna has previously developed strategies assistance for state modernization, private sector and business education. He developed export strategy for India's software services, helping to unleash India's software revolution. He also served as a visiting professor at Duke University and a Senior Fellow at the Academy of Leadership at the University of Maryland. He is an advisor to boards of national ICT agencies, software companies, and think tanks such as C-PET.
Hanna holds a PhD from the University of Pennsylvania, Wharton; Executive Program, Harvard.
Jennie Hunter-Cevera
Chair, C-PET Executive Board; formerly, Executive Vice President, RTI International
Dr. Jennie Hunter-Cevera, Ph.D., formerly Executive Vice President for Discovery and Analytical Sciences, Government Affairs & Corporate Development, Public Relations and Corporate Communications at RTI International in Durham, NC. RTI International is an independent, non-profit institute providing research, development, and technical services to government and commercial clients worldwide. She recently chaired the NAS standing committee on translational medicine. From 1999 to July 2009, Dr. Hunter-Cevera was the President of the University of Maryland Biotechnology Institute and from November 1994 to October 1999 was the head of the Center for Environmental Biotechnology at Lawrence Berkeley National Laboratory. Dr. Hunter-Cevera also co-founded The Biotic Network and Blue Sky Laboratories in Sonora, CA.
Dr. Hunter-Cevera has served on the State of Maryland's Task Force on Minority Participation in the Environmental Community, the Chesapeake Bay Commission Biofuels Advisory Board, and served as Chair of TEDCO's Board of Directors. She is a member of the Entremed Board of Directors, the Maryland Industrial Partnerships, the BioIT Coalition, MDBio, and the Maryland Israeli Development Corporation, in addition to C-PET. She holds several patents in natural products and enzymes, and has written many publications in the area of microbial ecology and screening. She chaired the NAS committee on the DOE's GTL program on biofuels and has worked on biodefense issues for the Department of Defense.
She has served as President of the Society of Industrial Microbiology (SIM), the United States Federation of Culture Collections (USFCC) and the International Marine Biotechnology Association. She was Senior Editor for the Journal of Industrial Microbiology for ten years. Dr. Hunter-Cevera also served as a member on former USDA Secretary Glickman's Genetic Resources Advisory Board, on President Clinton's State Department Council on Genetically Modified Foods, and as the United States representative to the OECD on Biological Resource Centers.
Dr. Hunter-Cevera was elected to the American Academy of Microbiology in 1995, the recipient of the 1996 SIM Charles Porter Award, elected as a Society for Industrial Microbiology Fellow in 1997, 1999 Nath Lecturer at West Virginia University, and recipient of the WVU Distinguished Alumni in 2004. She is the 2004 recipient of the ASM Porter Award for achievement in biodiversity research and was elected as an AAAS fellow in 2007.
She was named one of Maryland's Top 100 Women for 2003 and 2007, and was recognized in 2007 as one of the 50 Most Influential People in Maryland. Dr. Hunter-Cevera served on Governor Ehrlich's Technology Commission for the State of Maryland and was one of six members of the Governor's Executive Council for Transition
Stephen Jordan
Co-founder and Senior Partner of IO Sustainability
In 2000, Stephen founded and served for 12 years as executive director of the Business Civic Leadership Center, a not-for-profit 501(c)-3 affiliate of the U.S. Chamber of Commerce focused on corporate social responsibility and public-private partnerships. He is the author, co-author, or editor of numerous publications on corporate responsibility, business ethics, and global development, including "One Step Forward, Two Steps Back: A Brief History of Corporate Citizenship and Corporate Social Responsibility" and the "Role of Business" series of reports on corporate contributions to various social and environmental issues. Before founding BCLC, Stephen served as executive director of the Association of American Chambers of Commerce in Latin America. Previously, he worked in the publishing industry and as a legislative assistant in the U.S. Senate.
Stephen serves on the U.S. Commission for UNESCO, the Board of Advisors of the Corporate Responsibility Officers Association, and is a fellow of the Caux Roundtable.   Stephen holds an MBA from Georgetown University and an MA in Political and Social Thought from the University of Virginia.
Lorelei Kelly
Lorelei is the founder or director of fiv
e projects in Washington, D.C. with the purpose of system-level change in information flows between Congress and American citizens. She is an Adjunct Fellow at New America Foundation's Open Technology Institute where she leads Smart Congress –a de-centralized system  of expert knowledge and civic engagement methods.   OTI's mission is to renew civic life both in the US and around the world to include a peaceful, connected and open digital public square for the 21st Century.  Lorelei is a civil-military expert, and is looking at the governance implications of distributed power and civil-military balance, including the limits of military force.   She is examining the requirements of a security strategy for civil society, i.e. human rights, privacy, safety, local self-determination and public interest policy making.  Lorelei has degrees from Grinnell College and Stanford University.  Originally from California, she has also lived overseas and then taught at Stanford University's Center on International Conflict and Negotiation. Upon arriving in DC, Lorelei organized and ran a bipartisan study group for global security issues with Senators and House members. This group "Security for a New Century" was the largest organized network on Capitol Hill for more than a decade, and ultimately resided in the office of Senator Richard Lugar (IN).  While on the Hill, Lorelei  attended the Air Command and Staff College of the US Air Force.  During the 2006-2008 election cycle, she directed the Real Security Initiative for the White House Project, a national women's leadership organization. Lorelei has published extensively in a variety of media and is the co-author of 2 books, both free and available online.
Dr. Keown is the Rose
F. Kennedy Professor of Christian Ethics at the Kennedy Institute of Ethics. Having graduated in law from Cambridge, he took a doctorate at Oxford, after which he was called to the Bar of England and Wales. He soon became the first holder of a newly-created lectureship in the law and ethics of medicine at Cambridge, where he was elected to a Fellowship at Queens' College and, later, a Senior Research Fellowship at Churchill College.
Dr. Keown has published widely in the law and ethics of medicine, specializing on issues at the beginning and end of life. His research has been cited by distinguished bodies worldwide, including the United States Supreme Court, the Law Lords, the Court of Appeal, the House of Commons, the House of Lords Select Committee on Medical Ethics, and the Australian Senate, before which he was invited to testify. In 2011 he testified as an expert witness for the Attorney-General of Canada in a leading case concerning Canada's law against euthanasia. He has served as a member of the Ethics Committee of the British Medical Association and has been regularly consulted, not least by politicians and the media, on legal and ethical aspects of medicine. His latest article 'A Right to Voluntary Euthanasia? Confusion in Canada in Carter' was recently published in the Notre Dame Journal of Law, Ethics and Public Policy (2014).
Dr. Keown has written a play based on one of the classic cases in bioethics: the trial of Dr. Leonard Arthur for the attempted murder of a newborn baby with Down's syndrome. He has also developed an interest in the ethics of war. His 2009 paper in the Journal of Catholic Social Thought was the first to consider whether America's War for Independence satisfied the criteria laid down by the 'just war' tradition.
Michael Maibach
Michael Maibach, a Senior Fellow for the Manufacturing and Society in the 21st Century program at The Aspen Institute, has had successful careers at the European-American Business Council, the Intel Corporation and Caterpillar, Inc. In 2003 Mr. Maibach became President & CEO of the European-American Business Council. He grew membership from 7 to 75 companies and opened the first EABC Brussels office. In 1983 he established Intel's Government Affairs Department and was also assistant to Intel Co-Founder, Dr. Robert Noyce. Maibach was named Intel's first Vice President of Government Affairs in 1996. He staffed Dr. Noyce's work on President Reagan's Commission on Industrial Competitiveness and Dr. Gordon Moore's work on President Bush's National Advisory Committee on Semiconductors. He opened Intel's Washington, Brussels and Beijing offices. In 1976 Mr. Maibach was employed at the Caterpillar Tractor Co., first as a machine shop foreman, then as a Government Affairs Manager in Illinois, California and Washington DC. Mr. Maibach has completed five degrees from Northern Illinois University, California State University, American University and Georgetown University.
Andrew Maynard
Andrew Maynard is a Professor in the School for the Future of Innovation in Society at Arizona State University, and Director of the Risk Innovation Lab – a unique center focused on transforming how we think about and act on risk, in the pursuit of increasing and maintaining "value". Maynard's research and professional activities focus on risk innovation, and the responsible development and use of emerging technologies, including nanotechnology and synthetic biology. He is widely published, has testified before congressional committees, has served on National Academy panels and is co-chair of the World Economic Forum Global Agenda Council on Nanotechnology. He also writes a regular column for the journal Nature Nanotechnology. Courses taught by Maynard include risk assessment, risk innovation, science communication, environmental health policy, and entrepreneurial ethics. He also lectures widely on technology innovation and responsible development. Maynard a well-known science communicator, and works closely with and through conventional and new media to connect with audiences around the world on technology innovation and the science or risk. He is the creator of the YouTube channel Risk Bites (http://youtube.com/riskbites), and blogs at http://2020science.org.
Robert McCreight
Dr. McCreight is a Senior Consultant with Global Concepts & Communications, LLC. He has over 35 years experience in the State Department working on global security, arms control, intelligence operations, biowarfare, nuclear weaponry, counter-terrorism, emergency humanitarian missions and POLMIL affairs with accomplishments in treaty verification, negotiations, foreign affairs analysis, humanitarian assistance deployments and program management. He has completed special projects for the National Security Council and the White House involving counter-terrorism and homeland security.
Dr. McCreight's work includes development of Homeland Security Directives for the White House, collaborative terrorism research involving Russian Special Forces, and campaign planning for major disasters and humanitarian crises. During his professional career he worked on major humanitarian crises such as Somalia and Bosnia as well as major natural disasters including the Armenian and Turkish earthquakes. He also served 27 years concurrently in the US military working in intelligence, PSYOPS, civil affairs and logistics and holds a doctorate from George Mason University with an M.A. from George Washington University and a baccalaureate from West Chester University.
Dr. McCreight has published articles on homeland security and national defense subjects and teaches as an adjunct professor in the graduate programs of Georgetown and George Washington Universities.
Jonathan Moreno
 Jonathan D. Moreno, also a Senior Fellow at the Center for American Progress and author of several books on national security, science, and ethics, including  Impromptu Man, Mind Wars: Brain Science and the Military in the 21st Century and Undue Risk: Secret State Experiments on Humans, is the David and Lyn Silfen University Professor at the University of Pennsylvania, where he is 1 of 14 Penn Integrates Knowledge professors. At Penn, he is also a professor of medical ethics and health policy, of history and sociology of science, and of philosophy. His online neuroethics course drew more than 36,000 registrants in fall 2013. Moreno has served as an advisor to many governmental and nongovernmental organizations, including the Department of Defense, the Department of Homeland Security, the Department of Health and Human Services, the Centers for Disease Control and Prevention, the Federal Bureau of Investigation, the Howard Hughes Medical Institute, and the Bill and Melinda Gates Foundation.
Moreno is an elected member of the Institute of Medicine of the National Academy of Sciences and is the U.S. member of the UNESCO International Bioethics Committee. He has served as a senior staff member for three presidential advisory commissions. In 2008–09, he served as a member of President Barack Obama's transition team. He holds a Ph.D. from Washington University in St. Louis, was an Andrew W. Mellon postdoctoral fellow, was awarded an honorary doctorate by Hofstra University, and is a recipient of the Benjamin Rush Medal from the College of William and Mary Law School and the Dr. Jean Mayer Award for Global Citizenship from Tufts University. A frequent contributor to such publications as The New York Times, The Wall Street Journal, the Huffington Post, Psychology Today, and other major media, his work has been cited by Al Gore and was used in the development of the screenplay for "The Bourne Legacy." The American Journal of Bioethics has called him "the most interesting bioethicist of our time."
Michael Nelson
Georgetown University
Dr Michael Nelson was an Analyst on Technology Policy for Bloomberg Government and former Research Associate of the Leading Edge Forum, a global research and advisory service that explores new thinking and "next practice" roadmaps addressing the major challenges at the intersection of business, IT and management. Prior to joining the Leading Edge Forum, Michael was Visiting Professor of Internet Studies in Georgetown University's Communication, Culture, and Technology (CCT) Program.  At Georgetown, he conducted research and teaching courses on The Future of the Internet, innovation, technology forecasting, and e-government, as well as consulting and speaking on Internet technology and policy.
Prior to joining the Georgetown faculty, Dr. Nelson was Director of Internet Technology and Strategy at IBM for a decade, where he helped implement IBM's Next Generation Internet strategy. In 2003 he was selected as the Internet Society's Vice President for Public Policy. He attended the UN World Summit on the Information Society in Geneva in 2003 and was highly involved in the second phase of WSIS in 2005, as well as the recently completed Internet Governance Forum. Dr. Nelson has served on the Applications, Middleware, and Services Advisory Council of the Internet2 university consortium. In 2008, he became the chairman of the Information, Computing and Communications Section of the American Association for the Advancement of Science (AAAS).
Dr. Nelson became Director for Technology Policy at the Federal Communications Commission in 1997. Before that, he served as Special Assistant for Information Technology at the White House Office of Science and Technology Policy where he worked with Vice President Gore and the President's Science Advisor on issues relating to the Global Information Infrastructure, including telecommunications policy, information technology, encryption, electronic commerce, and information policy.  From 1988 to 1993, Dr. Nelson served as a professional staff member for the Senate's Subcommittee on Science, Technology, and Space, chaired by then-Senator Al Gore. He was the lead Senate staffer for the High-Performance Computing Act.
The American Association for the Advancement of Science recently named Dr. Nelson a Fellow for his contributions to science and technology in the field of information, computing and communication.
Dr. Nelson earned his Bachelor of Science in Geology from Caltech, and a Ph.D. in Geophysics from MIT.
Charles T. Rubin
Associate Professor, Political Science, Duquesne University
Rubin's The Green Crusade: Rethinking the Roots of Environmentalism (1994), is a critical look at key figures of the environmental movement like Rachel Carson, Barry Commoner and Paul Ehrlich. In 2000 he published an edited collection of essays titled Conservation Reconsidered: Nature, Virtue and American Liberal Democracy, containing fresh looks at key figures in the conservation movement and those who influenced them.  Since the he has published on a variety of topics at the intersection of science, public policy and political philosophy, e.g., the problem of global climate change, the difficulty of applying the precautionary principle to measures dealing with Earth/asteroid collisions, conceptual flaws in the scientific search for extraterrestrial intelligence. More recently, he has published studies of literary figures ranging from Henry Adams and Flannery O-Connor to Neal Stephenson and Karl Cepak. His forthcoming book, The Progress of Inhumanity, is a critical look at advocates of redesigning human beings, a topic he also blogs about at Futurisms (http://futurisms.thenewatlantis.com/).
Daniel Sarewitz
Co-Director, Consortium for Science, Policy & Outcomes; Associate Director, Center for Nanotechnology in Society; Professor of Science and Society; Professor, School of Life Sciences and School of Sustainability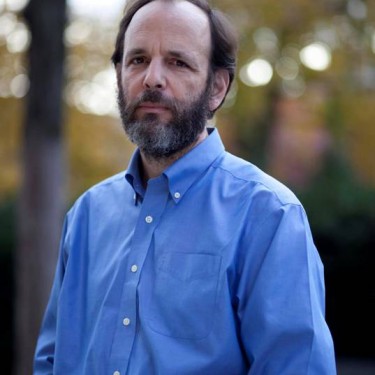 Daniel Sarewitz's work focuses on revealing the connections between science policy decisions, scientific research and social outcomes. How does the distribution of the social benefits of science relate to the way that we organize scientific inquiry? What accounts for the highly uneven advance of know-how related to solving human problems? How do the interactions between scientific uncertainty and human values influence decision making? How does technological innovation influence politics? And how can improved insight into such questions contribute to improved real-world practice?
From 1989 to 1993, Sarewitz worked on R&D policy issues as a staff member in the U.S. House of Representatives, and principal speech writer for Committee Chairman George E. Brown, Jr. He received a doctorate in geological sciences from Cornell University in 1986. He now directs CSPO's office in Washington, D.C., and focuses his efforts on a range of activities to increase CSPO's impact on federal science and technology policy processes.
Sarewitz's most recent book is The Techno-Human Condition (MIT Press, 2011; co-authored with Braden Allenby). Since 2009 he has also been a regular columnist for Nature magazine. Other published work includes Frontiers of Illusion: Science, Technology, and the Politics of Progress, (Temple University Press, 1996), Living with the Genie: Essays on Technology and the Quest for Human Mastery (Island Press, 2003; co-edited with Alan Lightman and Christina Desser) and Prediction: Science, Decision-Making, and the Future of Nature (Island Press, 2000; co-edited with Roger Pielke, Jr., and Radford Byerly, Jr.). Visit the CSPO online library for more.
Naomi Stanford
Gregory Stock Ph.D., MBA is a biophysicist, best-selling author, biotech entrepreneur, and the director of the Program on Medicine, Technology and Society at UCLA's School of Medicine. He has written extensively on the implications for society, medicine and business of the human genome project and associated developments in molecular genetics and bioinformatics. His interests lie in the scientific and evolutionary as well as ethical, social and political implications of today's revolutions in the life sciences and in information technology and computers.
Greg has dealt with topics relating to privacy issues in healthcare and genomics; advances in reproductive biology and embryo screening; future possibilities in human germline engineering and anti-aging interventions; and scenarios of future human evolution. His speeches, writings and positions reflect a vision of pragmatism if not enthusiasm about adapting to the profound and difficult shifts these new technologies will bring and avoiding unnecessary delay in the development of new therapeutics and medical and biological interventions emerging from progress in the life sciences.
He also is the CEO of Signum Biosciences, a biotech company developing therapeutics for Alzheimer's and other diseases as well as health and wellness agents. He sits on the editorial board of the American Journal of Bioethics and is in the department of Pediatrics at the UCLA School of Medicine. He is a member of the Board of Directors of Napo Pharmaceuticals, a publicly traded pharmaceutical company headquartered in San Francisco. He sits on the California Advisory Committee on Stem Cells and Reproductive Cloning and serves as the associate director for the Bioagenda Institute and the Center for Life Science Studies at the University of California at Berkeley.
Greg authored Redesigning Humans: Choosing our genes, changing our future, Metaman: The Merging of Humans and Machines into a Global Superorganism, The Book of Questions: Love & Sex, The Book of Questions: Business, Politics, and Ethics, The Book of Questions, and The Kids' Book of Questions: Revised for the New Century, and coedited Engineering the Human Germline: An Exploration of the Science and Ethics of Altering the Genes We Pass to Our Children.
He was an early force in considering the implications of human germline engineering and human enhancement. Through the Program on Medicine, Technology and Society, which he founded at the UCLA School of Medicine, he organized an influential 1998 conference at UCLA: "Engineering the Human Germline", which included a panel of James Watson, French Anderson, Lee Hood and other major figures in the life sciences. The event, which attracted considerable media attention and opened up broad debate on what was then a largely taboo topic, was covered on the front page of the New York Times.
Through another seminal UCLA conference, Milestones on Aging, Greg organized, he helped legitimize research to significantly extend human longevity. The event led to a follow conference he co-hosted at Berkeley with Bruce Ames and Aubrey de Grey, who went on to found the Methuselah Foundation, an organization that has aggressively promoted research on life extension. The activity of the MTS Program was also critical in establishing UCLA's Center on Society and Genetics, which actively explores broad policy issues in the genomics arena.
Greg earned an MBA from Harvard Business School in 1987, where he was a Baker Scholar and won the Freund-Porter Entrepreneurship award. He completed a doctorate in biophysics from Johns Hopkins University in 1977, where he earned a BS and MS in 1971.
Jody Westby
Under Ms. Westby's leadership, Global Cyber Risk LLC has developed an international reputation as a boutique firm that provides first-tier advisory, forensic, and technical services to corporations, non-profit organizations, and governments, focusing on privacy, security, cybercrime, and breach management. Drawing upon a unique combination of more than twenty years of technical, legal, policy, and business experience, Ms. Westby also offers specialized expertise in cross-border data flows, IT governance, global business environments, and forensic investigations. In addition, she and her team have helped multinational corporations develop enterprise approaches to e-discovery that enable them to efficiently respond to discovery requests, develop litigation strategies, and deflect attempts by opposing parties to obtain access to their systems.
Ms. Westby serves as Adjunct Professor at Georgia Institute of Technology's School of Computer Science and as Adjunct Distinguished Fellow at Carnegie Mellon CyLab.  She was lead author on Carnegie Mellon's Governing for Enterprise Security Implementation Guide, which was developed for boards and senior management, and its 2008, 2010, and 2012 Governance of Enterprise Security Survey reports.  Ms. Westby's work for Carnegie Mellon on the governance responsibilities of boards and senior executives for the security of their organizations' systems and data has been featured by the CISO Executive Network and Bloomberg BNA.
Prior to founding Global Cyber Risk, Ms. Westby served as senior managing director for PricewaterhouseCoopers (PwC) where she was responsible for information security, privacy, information sharing, and critical infrastructure protection issues across the federal government.  She also was co-lead in launching their outsourcing practice.
Before joining PwC, Ms. Westby founded the Work-IT Group LLC and specialized in serving government and private sector clients on legal and regulatory issues associated with information technology and online business.
Working with The World Bank and USAID, Ms. Westby has advised government officials and industry in Bulgaria, Croatia, Macedonia, Romania, Armenia, Serbia, Russia, Vietnam, Bangladesh, Trinidad, Dominica, St. Lucia, Grenada, South Africa, Mexico, and India on the development of their legal frameworks for e-commerce, security, and privacy.
Previously, Ms. Westby was Director of Domestic Policy for the U.S. Chamber of Commerce, where she was responsible for a wide range of business policy issues under her purview. Her department was responsible for influencing national policy in both the legislative and regulatory arenas in each of these areas. Ms. Westby organized and managed national coalitions and supervised U.S. Chamber involvement in 33 industry coalitions.
Ms. Westby also: Launched In-Q-Tel, an IT solutions/venture capital company founded by the CIA, Served as Senior Fellow & Director of IT Studies for the Progress & Freedom Foundation, Practiced law with the New York firms of Shearman & Sterling and Paul, Weiss, Rifkind, Wharton & Garrison.
Ms. Westby is a member of the bars of the District of Columbia, Colorado, and Pennsylvania, and the American Bar Association (ABA).   She is chair of the ABA's Privacy and Computer Crime Committee and was chair, co-author and editor of its International Guide to Combating Cybercrime, International Guide to Cyber Security, International Guide to Privacy, and Roadmap to an Enterprise Security Program (endorsed by the Global CSO Council).  She is author of two books on legal issues associated with cybersecurity research that will be published by the ABA in fall 2012.  She represented the ABA on the National Conference of Lawyers and Scientists from 2004-2010.
She was appointed to the United Nations' ITU High Level Experts Group on Cyber Security and chaired the development of the ITU Toolkit for Cybercrime Legislation.  She was co-author and editor of the United Nations' ITU 2010 publication, The Quest for Cyber Peace. 
Ms. Westby serves on the advisory board of TheIntellectual Property Counselor and BNA's Privacy and Security Law Report.
She has authored numerous articles and papers and has been quoted in publications such as the Financial Times, International Herald Tribune, USA Today, and Washington Post, and leading trade journals.  She speaks globally on topics pertaining to her areas of expertise.
She was elected to join the American Bar Foundation in 2007 and the Cosmos Club in 2010.
She received her B.A., summa cum laude, from the University of Tulsa, and a J.D., magna cum laude, from Georgetown University Law Center.  She is a member of the Order of the Coif.